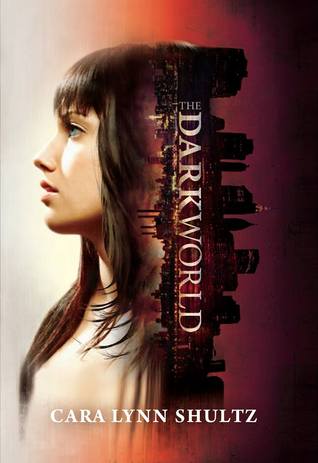 Presenting
Dark World #1 The Dark World by Cara Lynn Shultz
.
Here is the summary of the book:
Paige Kelly is used to weird--in fact, she probably corners the market on weird, considering that her best friend, Dottie, has been dead since the 1950s. But when a fire demon attacks Paige in detention, she has to admit that things have gotten out of her league. Luckily, the cute new boy in school, Logan Bradley, is a practiced demon slayer-and he isn't fazed by Paige's propensity to chat with the dead. Suddenly, Paige is smack in the middle of a centuries-old battle between warlocks and demons, learning to fight with a magic sword so that she can defend herself. And if she makes one wrong move, she'll be pulled into the Dark World, an alternate version of our world that's overrun by demons-and she might never make it home.
A sweet adorable and kick-ass paranormal romance. Not to forget action packed and fast paced too. There is the human world and the dark world and Cara Lynn Shultz's new series illustrates the perfect story on it.
Paige Kelly is the social pariah of her school because they think that she talks to herself..... because they think that she is a nutcase. Of course in reality, she can see ghosts, an ability she attained after she saved a little boy and died herself for a short period of time before she was resuscitated. But the shy and good looking new boy, Logan Bradley thinks otherwise. Now demons are after her and their is an other set of reality that is being made known to Paige where the vicious of beasts roam free and Logan will do everything possible to keep Paige safe.
Although American High School are way more different than the education system of India because we don't usually see bullies or acts of hazing until a person enters university but got to five it to Paige. She made for a relate-able protagonist. Her peers taunt and bully her but she still keeps her head held high, she is pretty strong like that.
And Logan is in awe of this uplifting quality of hers. Shy and adorably cute on the front with the heart of a warrior, Logan's charming personality definitely wins him hearts. Both Logan and Paige respect each other on some level and a strong sense of over-protectiveness too resulting in an equally appreciated strong chemistry to boot.
While the action packed part of the story remains fairly less, the author actually manages to keep the plot well balanced and concise. A marvelous world building coupled with the sweet romance and the drama that ensues have made The Dark World a favorite and I am eagerly anticipating the next.
"An enticingly adorable paranormal romance"
Genre :
Young Adult, Urban Fantasy, Paranormal, Romance
Publisher:
Harlequin Teen
Release Date: 27th May, 2014
My Copy: publisher and netgalley
Rate:
5
/5 (It was Amazing)
Other Books by the Author (review links):
Spellbound #1 Spellbound
Spellbound #2 Spellcaster
Buy:
Amazon
|
Book Depository