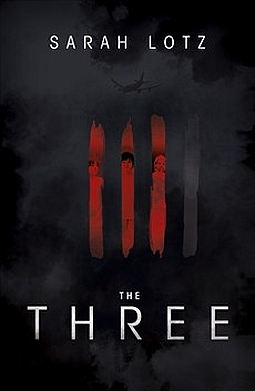 Presenting
The Three by Sarah Lotz
.
Here is the summary of the book:
Black Thursday. The day that will never be forgotten. The day that four passenger planes crash, at almost exactly the same moment, at four different points around the globe.

There are only four survivors. Three are children, who emerge from the wreckage seemingly unhurt. But they are not unchanged.

And the fourth is Pamela May Donald, who lives just long enough to record a voice message on her phone.

A message that will change the world.

The message is a warning.


'Really wonderful' Stephen King

'You'll come up gasping' Lauren Beukes

'The finest thriller I've read in years' Sarah Pinborough
This is the second epistolary styled novel or documentary styled novel I have read after World War Z and I liked it very very much. There is this sort of an ingrained quality about this style of writing - It makes the fiction sound so convincing and the accounts so like-like that you are almost convinced that the events actually happened. And of course a perfectly structured dystopic thriller it is too.
4 simultaneous plane crashes. In 4 different continents and only 3 survivors, 1 from three of the crashes too. So naturally everyone is curious. A religious propaganda, political propaganda, the coming of the 4 horsemen of Apocalypse and alien abduction theories and not just the family of the survivors but the world too is in disarray.... and the only question on everyone's mind, how did those kids really survive and why are they the only survivors at all.
I can't really put into exact words the beauty of this story. This is a book you much read yourself to appreciate the epistolary and the hard-work Sarah Lotz put in to create such a perfect spine-chilling dystopic thriller.
"A perfectly structured and stacked dystopic thriller"
Genre : Sci-fi, Dystopia, Mystery, Thriller, Epistolary
Publisher: Hodder & Stoughton
Release Date: 22nd May, 2014
My Copy: publisher & netgalley
Rate:
4
/5 (Really Liked It)
Buy:
Amazon
|
Book Depository